Who:
Leading European airline passenger protection company
Strategy:
The travel company realizes the importance of video and uses Dynamic Yield to target visitors who prefer consuming video content with video-first content on its blog pages.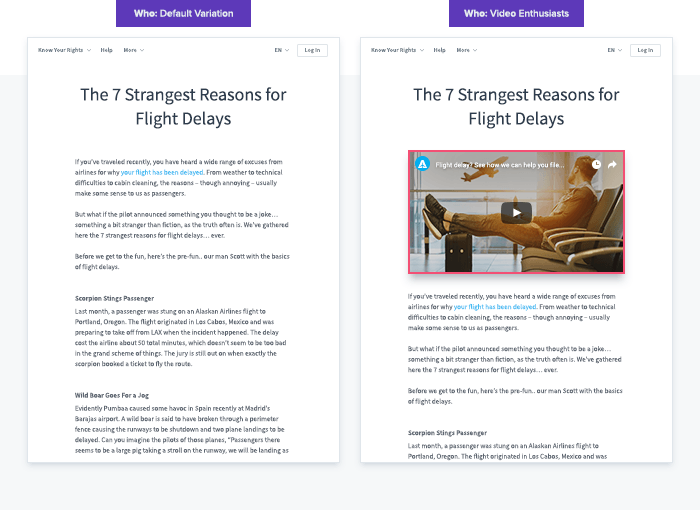 Hypothesis:
While content takes many forms, it's crucial for a brand to understand its audiences and consumption preferences when tailoring digital content. By targeting video enthusiasts with video content upon arriving on a page, the user is more likely to consume and engage with the content than if they were targeted with, for example, a plaint text article. When targeting video enthusiasts with video content, optimize elements such as the video served, the length of the video, thumbnail, and the title to ensure the best-performing experience.