Who:
One of Russia's biggest fashion marketplaces
Strategy:
The retailer drives visitors toward purchases by introducing an exclusive promotion that is limited to 20 minutes. Once the offer is accepted, a countdown timer starts and customers are urged to complete their purchase while the promotion is still in effect.
Show this use case for: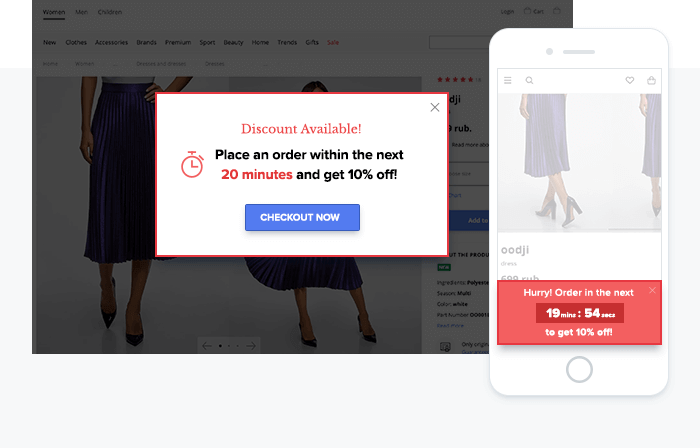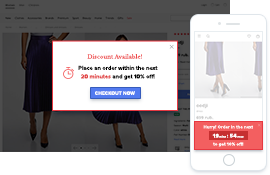 Hypothesis:
Urgency messaging is a powerful marketing tool, especially when coupled with exclusive or time-sensitive promotions. This strategy can drive users closer to a purchase at faster rates and keep the offer front-of-mind as visitors embark on the shopping journey. Marketers can go a step beyond typical time-sensitive offers and double down by introducing a countdown timer – reminding users of the fleeting offer even after they've claimed or unlocked a promotion to ensure the completion of a transaction.
Templates that can be used to achieve this:

Your Dynamic Yield account comes preloaded with a rich library of personalization templates, so that you can launch personalization use-cases instantly without requiring any additional design and development effort.

Discover the Template Library