Who:
Berlin-based retailer selling high-quality shoes
Strategy:
The retailer was looking to improve its homepage experience and personalized all elements and variables, from the order of the banners and copy, to recommended products using a simple WYSIWYG user interface.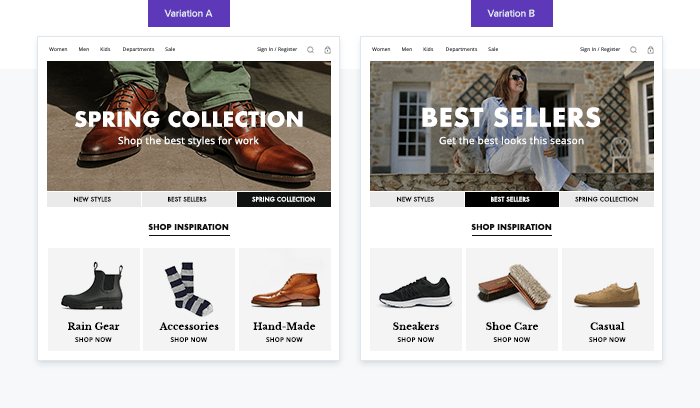 Hypothesis:
Personalizing the homepage from top-to-bottom is a powerful use case for brands, providing multiple opportunities to showcase relevant content to visitors and increasing the chance of engagement. From hero banners to image carousels, copy, and recommendation units, experimenting with all available elements and layouts ensures different audience types receive the most optimal experience for them. And through continuous optimization, content can be perfected and remain fresh over time.
Templates that can be used to achieve this:

Your Dynamic Yield account comes preloaded with a rich library of personalization templates, so that you can launch personalization use-cases instantly without requiring any additional design and development effort.

Discover the Template Library