Who:
A large UK publisher
Strategy:
To encourage readers to continue reading content on their site, the publisher triggers overlays with relevant recommendations for visitors showing signs of abandonment.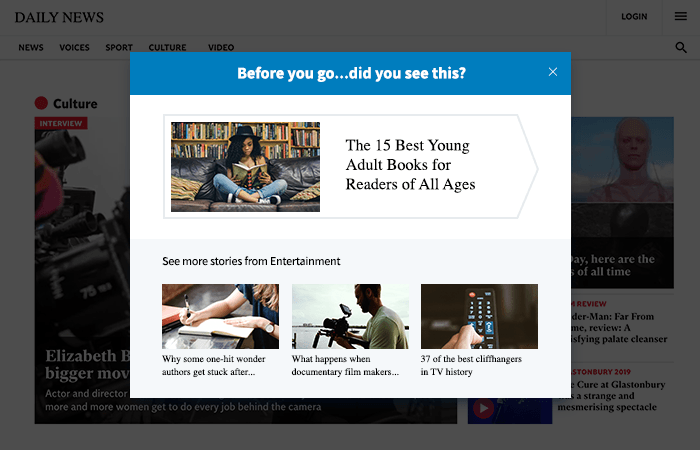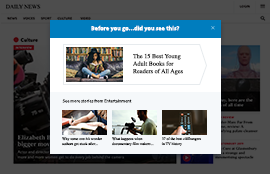 Hypothesis:
For many media companies, a healthy portion of their bottom line comes from ad revenue. This has led to a consistent focus on optimizing and incentivizing reader engagement. The longer a visitor is on-site, the more content they are exposed to, the more ad revenue the company generates. With site abandonment being a primary concern, preventative measures can and should be be taken. For instance, deploying exit-intent overlays can help publishers recapture visitors navigating away from the site, and leveraging the right recommendation strategy, can drive them back into content consumption mode.
Templates that can be used to achieve this:

Your Dynamic Yield account comes preloaded with a rich library of personalization templates, so that you can launch personalization use-cases instantly without requiring any additional design and development effort.

Discover the Template Library