Strategy:
This leading bank used triggered messaging –– via email and SMS –– to encourage customers to activate their new credit card. In the email, the bank was able to include personalized recommendations for educational content, such as guides and blogs, to reduce hesitation and incentivize the customer with a better understanding of the card benefits.
Show this use case for: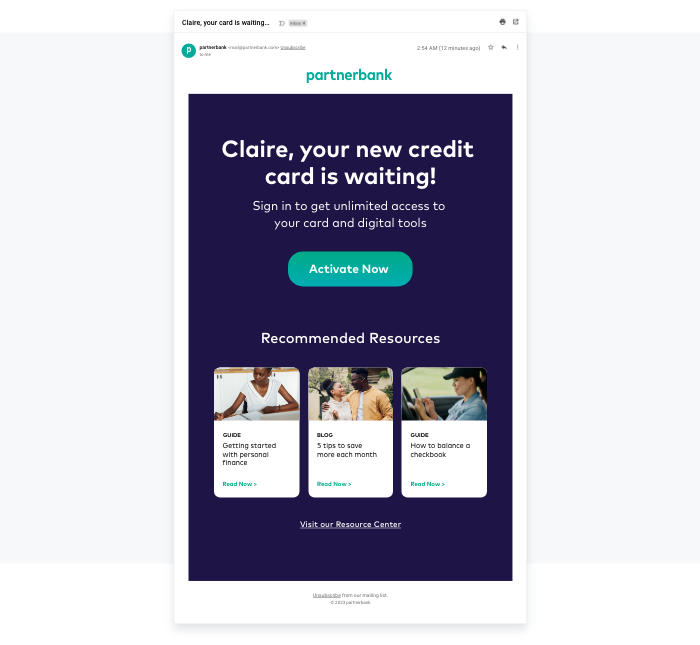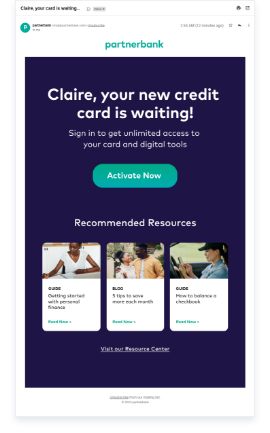 Hypothesis:
For consumers on the fence about a financial decision, or lagging on activation, serving the right messaging at the right time can positively impact conversion rates. Banks can nudge customers to complete certain actions depending on their behavior and couple it with the right educational content in personalized emails and push notifications, allievating doubts and increasing awareness of the benefits they stand to gain.