Who:
Europe's leading airline passenger protection company
Strategy:
In order to earn customer trust, the company targets hesitant site visitors with added testimonials and trust badges on the main Homepage hero banner.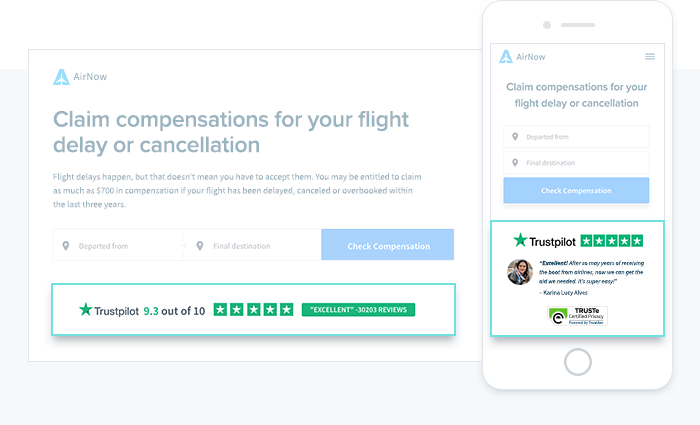 Hypothesis:
Purchasing from a new brand or company can feel unfamiliar and often requires a bit more emotional labor when it comes to making a purchase decision. A layer of trust must first be established, especially when it comes to travel – where booking trips involves a high amount of research and comparing different options. By highlighting things like testimonials and trust badges in the most prominent part of the homepage, companies can get their message across loud and clear, assuring customers and increasing bookings.