Who:
A large Spanish online casino company
Strategy:
To increase the number of bets players place, the company used receipt pages to recommended additional matches.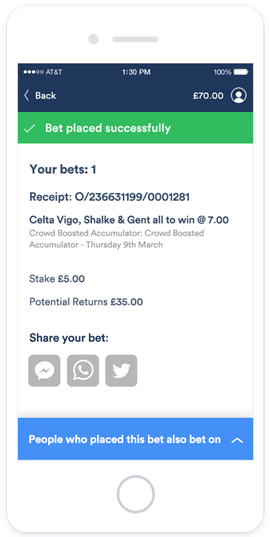 Hypothesis:
Players may not come across every game they would be interested in placing a bet on. To solve this issue, iGaming companies should present relevant game suggestions when possible. An effective way to do this is by displaying recommendations on the slip receipt page. This page, which confirms a bet has just been placed, presents an opportunity to service other bets a user will most likely be interested in, driving up conversions.