Who:
A large fashion retailer
Strategy:
In order to increase product discovery on category pages, the retailer launched a personalized category page that is sorted and optimized especially for the site visitor.
Show this use case for: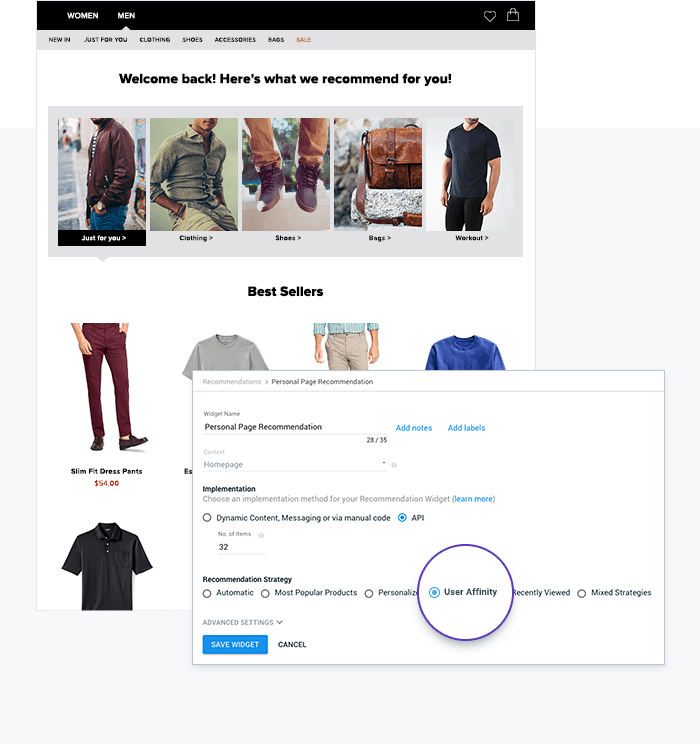 Hypothesis:
For retailers with a massive amount of inventory on-site, optimizing product discovery is essential to helping shoppers find exactly what they are looking for. One effective method for this is by tailoring important pages, such as product listing pages (PLPs), according to each user's behavior and preferences. Showcasing items most relevant to the user instead of serving them a generic experience not only improves the overall shopping experience, but also speeds up their time to purchase.