Who:
Russia's top fashion retailer
Strategy:
In order to surface relevant products on category pages, the retailer leverages affinity data to highlight each user's most popular filter type using a dynamic banner asking them if they'd like to reapply the filter.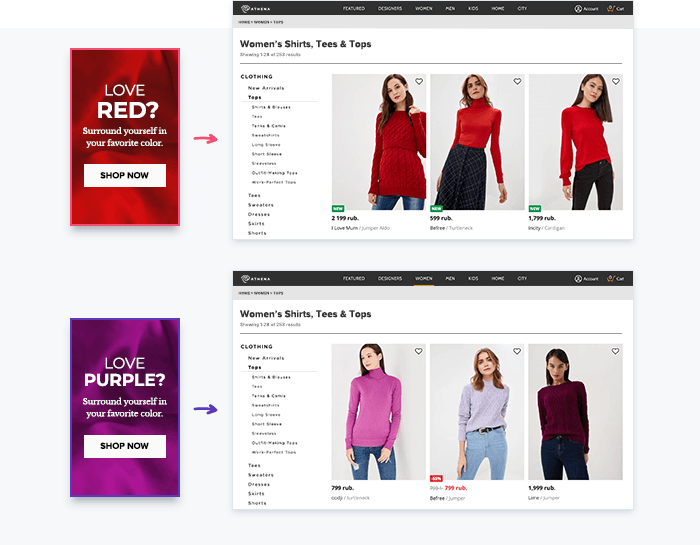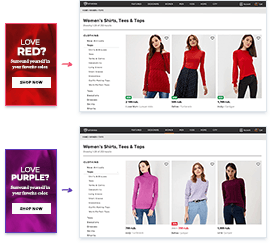 Hypothesis:
Browsing the category page can be incredibly overwhelming to a shopper. With so many filters and ways to slice and dice a product catalog, brand's should consider optimizing the experience to improve discoverability, reducing the number of barriers between searching and making a purchase. Teams can do this by leveraging user affinity data and asking the shopper if they'd like to apply previously used filters, such as color, brand, price, style, etc. Online retailers implementing this use case can expect greater conversion uplifts and revenue per user.