Who:
Multimedia publisher
Strategy:
To deliver relevant content recommendations to its visitors, the publisher uses visitors' browsing behavior and activity to craft recommendations, which are automatically optimized to drive CTR.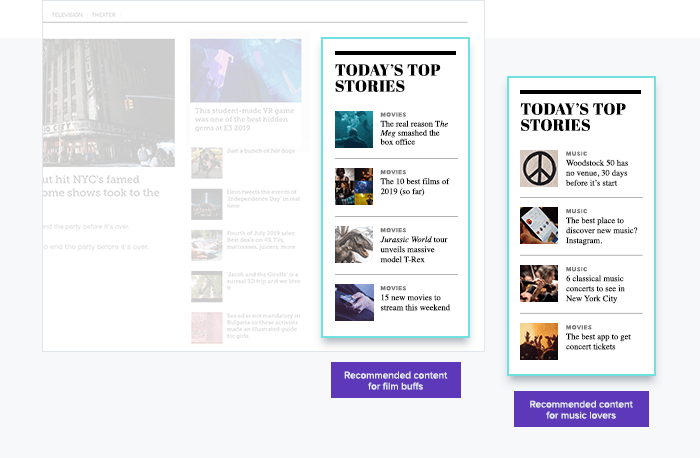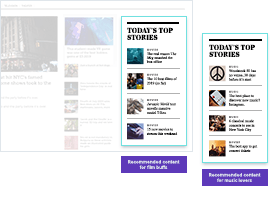 Hypothesis:
Publishers must constantly work toward maintaining and driving user engagement with their content. Understanding visitor behavior is essential in doing this because it allows teams to understand a user's unique interests, from which they can deliver highly targeted content via recommendation widgets. And using machine learning algorithms, publishers can optimize the content recommended per audience, automatically serving different groups of users the optimal piece of content and maximizing engagement opportunities.
Templates that can be used to achieve this:

Your Dynamic Yield account comes preloaded with a rich library of personalization templates, so that you can launch personalization use-cases instantly without requiring any additional design and development effort.

Discover the Template Library